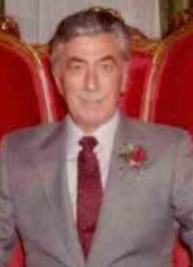 The Media did not report the truth about Tscherim Soobzokov as he sought to express his innocence to the allegations leveled against him by the Department of Justice (DOJ).  These false allegations against Tscherim Soobzokov were accelerated and propelled by the media.  The media were given license to print and publish falsehoods with impunity because the government was releasing reports that Tscherim Soobzokov was a Nazi war criminal.  They wrote articles that were false, without regard for the truth, and depicted Tscherim Soobzokov as though he was guilty.  The press proclaims that they seek to print the truth, but the reality is that they print articles based on sensationalism.  They repeatedly printed false and detrimental articles about Tscherim Soobzokov.  The press has motivations that are not consistent with the first amendment to the United States Constitution.  That philosophy was complicit in causing Tscherim Soobzokov to be assassinated.  
The media blindly concluded that if the FBI conducts an investigation, and the DOJ concludes that there was a crime committed, that is sufficient reason for them to accept their findings as being factual.  The case of Tscherim Soobzokov is a case in point.  This is a blatant example where a "free and fair press" has lost meaning, which is a serious threat to our nation.  There is no doubt that there are other innocents with families who have suffered in light of the deterioration of the integrity in the media.  The media have been, and presently are using the first amendment as a sword and a shield.  The result under this scenario of course impacts upon the innocent, particularly those that cannot protect themselves.
Initially the prominent New York Times became victim to the falsehoods generated by the DOJ and the ineptness of the FBI that investigated Tscherim Soobzokov as being an alleged Nazi, and the subsequent artificial investigation into the assassination of my honorable father.  The reliance by the New York Times resulted in unnecessary litigation with Soobzokov.  Thereafter they realized that the evidence generated by the FBI was flawed and the prosecution by the DOJ was political.  The New York Times stopped their reliance on the prejudicial investigation of Soobzokov.  The DOJ and the FBI do not admit that they committed error or made a mistake.  The DOJ/FBI does not follow the truth, only their truth. Today the New York Times maintains a high level of excellence as they verify what the DOJ professes, and examine the investigative methods that the FBI puppets implement.  The blind reliance on the DOJ/FBI was costly to the New York Times as they settled the litigation with Soobzokov.  
In northern New Jersey, there is a newspaper called the "The Record" that is owned and operated by a powerful, political family.  The Record has for years continuously failed to publish an honest article about Tscherim Soobzokov.  They do not conduct investigations before a story is published.  They copy other false articles, rewrite the words, and proclaim that false story to be factual.  For over thirty five years now they have written inaccurate stories about Soobzokov.  The most defamatory article that they published about Soobzokov was in 2010 which they purposely placed on the internet.  After it was written in their newspaper I wrote a letter addressed to the writer/editor challenging the contents therein, and demanded that they retract it.  In the alternative I demanded that they publish my rebuttal letter in their newspaper.  They refused my request and stated that they would NOT publish it.  After continued protest, they advised me via their attorney that they would exercise "editorial discretion" and publish only limited parts of my letter of rebuttal.  My response would have raised significant doubt as to the veracity of the article which the Record could not permit to be printed in their newspaper.
In light of the publication of the defamatory article about my honorable father, and the Record's refusal in printing my rebuttal, I filed a defamation lawsuit in November 2012 against "The Record", and the writer Michael Kelly. The case was dismissed pursuant to New Jersey law, because a defamation claim cannot be filed by the survivors of a defamed person that was deceased.  The Record apparently knew that based on the law in New Jersey that they could not be sued, and took advantage of this by publishing the outrageous lies about Tscherim Soobzokov.  In this case I could not defend my honorable father against the Record and that Kelly character.  There is no legal recourse that one could rely upon when the press writes lies about an innocent person in an attempt to preserve their memory.   As it turns out The North Jersey Media Group is owned by the Borg family.  They have purchased or eliminated all the other newspapers that competed with them in North Jersey.  If not for their financial position, political affiliations, and the intimidation they discreetly employ, the injustice endured by Tscherim Soobzokov, both prior and subsequent to his assassination would have been exposed.
Over the years there were many articles written by the Record, but only the article referred hereto was posted on the internet.  It was one of the worst written and most derogatory in its content.  Their denial in providing fair comment clearly shows bias toward Tscherim Soobzokov.  Further, their continued publishing of false articles is undeniable proof that they have a specific agenda.  Lastly, the fact that they are the only newspaper in the entire northern region of New Jersey restricts Soobzokov's ability to inform the local public of the truth via a different newspaper.  There was one journalist employed by the Record by the name of John Koster that wrote a balanced article on Soobzokov which even inferred that the press accounts circulating were unfounded.  Shortly thereafter he was terminated. 
Recently another individual who some call a historian has come on the scene by the name of Richard Breitman.  He concluded that Tscherim Soobzokov was involved in atrocities during World War II.  The basis of his conclusions is not from ANY direct evidence.  The documents he reviewed were from the CIA, DOJ, and FBI.   The CIA released a few documents that indicated Soobzokov appeared to be deceptive when he was given polygraphs over an eight year period in the 1950's.  Breitman separated these documents without looking at a substantial amount of other evidence and concluded that Soobzokov committed crimes during World War II.  That was a setup because he used selected documents to convey an opinion without any other explanation which is self-serving and distorted.
The cryptic and clearly inaccurate conclusions were used by Breitman in a paper that was published in 2010 by a group created for a specific purpose which was not objective and designed to support prior falsehoods.  That group was formed by Elizabeth Holtzman; a former Congressman woman who desperately sought to capture and punish Nazis' that were living in America but she was unsuccessful.  Holtzman had appointed Breitman to prepare the fabricated report.  Holtzman had aggressively attempted to deport Soobzokov for years dating back to 1974, using her office as a congresswoman and subsequently thereto using her father's wealth but to no avail.  Her misdirected hate survived my father's death, or possibly a sense of guilt overwhelmed her, which caused her to utilize Breitman, the professor for hire.


Breitman's conclusion was not critiqued or verified by any panel or body yet it was circulated all over the world with the assistance of the internet in 2010.   Holtzman mistakenly believed she achieved her goal, but it is still clear that Tscherim Soobzokov was an innocent man.  I contacted Breitman's office but he would not speak to me.  There were repeated attempts.  I spoke with one of his assistant historians over the telephone and confronted him on the falsity of the information released; he repeatedly told me "it was all Breitman's idea".  I told him that I would sue all of them for these lies.  In addition, I mailed letters to Breitman but he would not respond to me. 
An honest man does not hide and responds when his word is challenged.  It must be mentioned that after my correspondences and telephone calls to Breitman, and in subsequent interviews on television he no longer aggressively promoted his conclusions about Mr. Soobzokov.  He even appeared to resign from his accusations or "conclusions".  As previously indicated, the law in a defamation action against Breitman on behalf of my father, Tscherim Soobzokov, was not plausible.  Subsequent to Britman's erroneous report a number of reporters copied its content and circulated his untruth throughout the world, primarily via the internet.  It his solitude he knows all the wrong that he did and will live with that shame.  There is no doubt that Holtzman will take her lies and abuse of power to her grave. 
When the allegations made by the DOJ first surfaced in the early 1970's there were columnists that wrote numerous false and hurtful articles about Soobzokov.  They never relented and wrote stories without anything to support the allegations. One example was Herb Jaffe of the Newark Star Ledger.   Additionally there was Charles Allen a freelance writer for many local small newspapers.  I recall that he published a pamphlet or small book that played on the sympathy of people in calling my father a Nazi.  Only an evil person would conclude and disseminate a story that someone was a Nazi without anything of truth to support it.  At the time I was much too young to address Allen and Jaffe, I wonder if they are still alive and regret what they did.  It is clear that they knew there was no substance to their accusations.
There were a few defamatory books written about Soobzokov as well.  One of the books was written by Howard Blum in late 1976 called, "Wanted:  The Search For Nazis in America" which focused on 4 or 5 men suspected of being Nazi war criminals.  Tscherim Soobzokov was one of those men.  One chapter in the book focused on Soobzokov that said he was a Nazi War Criminal.  Within two months of the publication, Soobzokov filed a defamation lawsuit in New York.  The lawsuit was settled in Soobzokov's favor with Blum and the New York Times in 1984.  The book was fueled by erroneous allegations generated by the DOJ.  The book also indicated that Soobzokov was involved in fraud by aiding ineligible people in receiving Social Security benefits.  Blum was aided in writing the book by information received from two former employees of Social Security Administration.  Those charges were completely false as well.  At the same time the DOJ was still involved in their relentless investigation of Tscherim Soobzokov, Blum was preparing his book.  It was later revealed that there was complicity between Blum and the DOJ in their joint attempt to cause harm to Soobzokov.
  Where the DOJ faced legal obstacles in their criminal investigation alleging war crimes were committed, Blum and his crew stepped in to circumvent the legal restrictions.  Where Blum was restricted in gaining access to anything the DOJ stepped in by removing barriers that confronted him.  One significant example was where the DOJ could not send the FBI to the former Soviet Union to gather nonexistent evidence.  The DOJ then turned to Blum who used the SSA crew to circumvent Federal Rules of Criminal Procedure.  Unknown to the public there was an anonymous individual who donated money to Blum to facilitate travel abroad in an attempt to retrieve nonexistent incriminating evidence against Soobzokov.  It was scandalous and only came to light years later but never explored in any detail.  That is the way it was and still is.    
Soobzokov was an ardent anticommunist and was under the radar of the Soviet Union.  They (DOJ, FBI, and Blum) concluded that the Russians would provide "evidence" to them so they would be able to deport my father to the Soviet Union.  It is evident that this never occurred.  In addition, they went to Germany and Israel but found nothing to incriminate Soobzokov.  When Blum and the DOJ/FBI could not produce or retrieve any evidence from Russia, Germany, or Israel they were not satisfied which was another clear sign that they were all conducting a witch hunt.
Justice will ultimately come to fruition.  In this life, or in the hereafter.  There should be no doubt that there is one God (SWT).